History
1913
The cornerstone of the Pantlind hotel was laid, and initial construction of the hotel began. Consider other important milestones of the year 1913 to gain some perspective: It was the year of President Gerald R. Ford's birthday, the first year of the income tax and the inspiration for the name of The 1913 Room – now known as Ruth's Chris.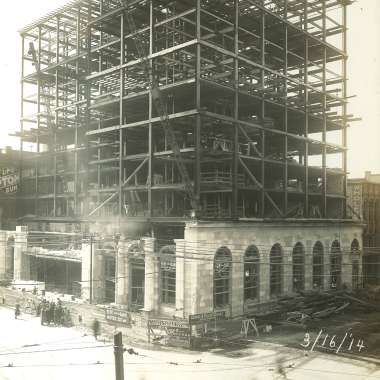 1916
The Pantlind hotel reopened after extensive renovations. Fashioned after English Adams architecture by designers Warren and Wetmore, the hotel's special details included one of the world's largest gold-leaf ceilings and two of what are, quite seriously, the world's most stunning chandeliers, both located in the Pantlind lobby.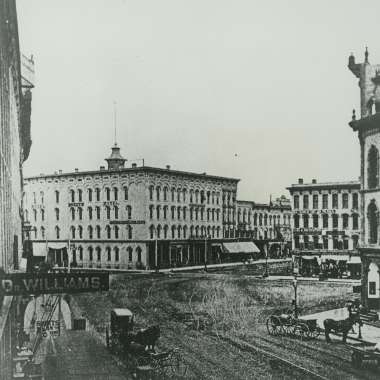 1925
By this time, the former Pantlind hotel was not only the hottest hotel going in West Michigan, it was ranked "One of the 10 Finest Hotels in America."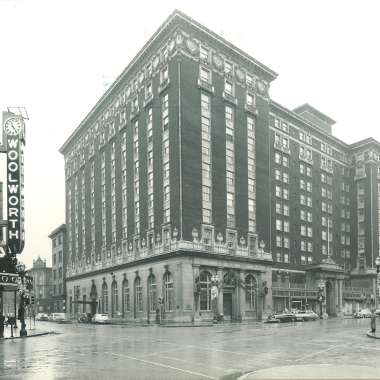 1979
After the hotel, along with downtown Grand Rapids, fell from favor as people discovered the suburbs, The Amway Corporation acquired the historic Pantlind and carefully restored it to its former glory.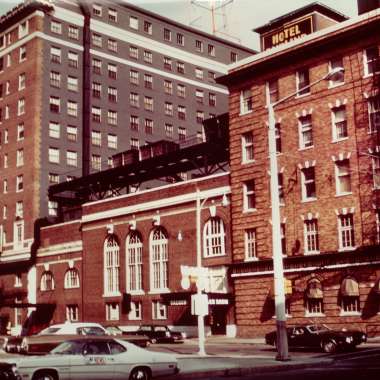 1981
Amway Grand Plaza opened, adding the Glass Tower in 1983.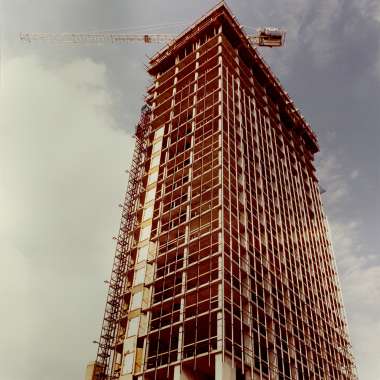 1995-2000
Along with bringing the Amway Grand Plaza back to its former glory, something else amazing happened along the way; The hotel's rebirth sparked the resurgence of downtown Grand Rapids – a fact that's been well documented around the country and in articles, like this one in Forbe's Magazine.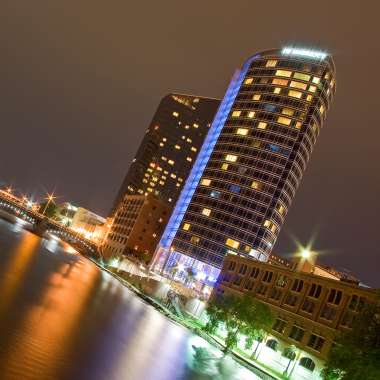 Mission Statement
To be the most admired hotel company by delivering quality experiences for our guests and employees.
Historic Hotels of America
The Amway Grand is a member of Historic Hotels of America®, the official program of the National Trust for Historic Preservation for recognizing and celebrating the finest historic hotels across America.